Phu Mai Anh Co. Ltd, established in 2005 (formerly Duy Viet Chemical Co. Ltd.), is a leading distributor of food ingredients and feed additives in Vietnam. PMA Co. Ltd also specializes in innovative ingredients for pharma- and other industries. We have more than 20-year experience in the industry with talented human resources, modern facilities, and an intensive understanding of the market. We offer a wide range of high-quality products from top-ranked suppliers globally in American (US, Peru, Columbia), Europe (France, Germany, Czech Republic, Spain), Asian (India, China, Malaysia, Singapore, Indonesia, Taiwan, Japan, South Korea), Oceanian (Australia and New Zealand) continents, and more. We are proud to be a trusted partner for many key clients in Vietnam, whose products and services are well-recognized in Vietnam for many years.
Since then, we have built up a reputation as a reliable supplier of high-quality food ingredients and feed additives for professional and industrial producers in Vietnam.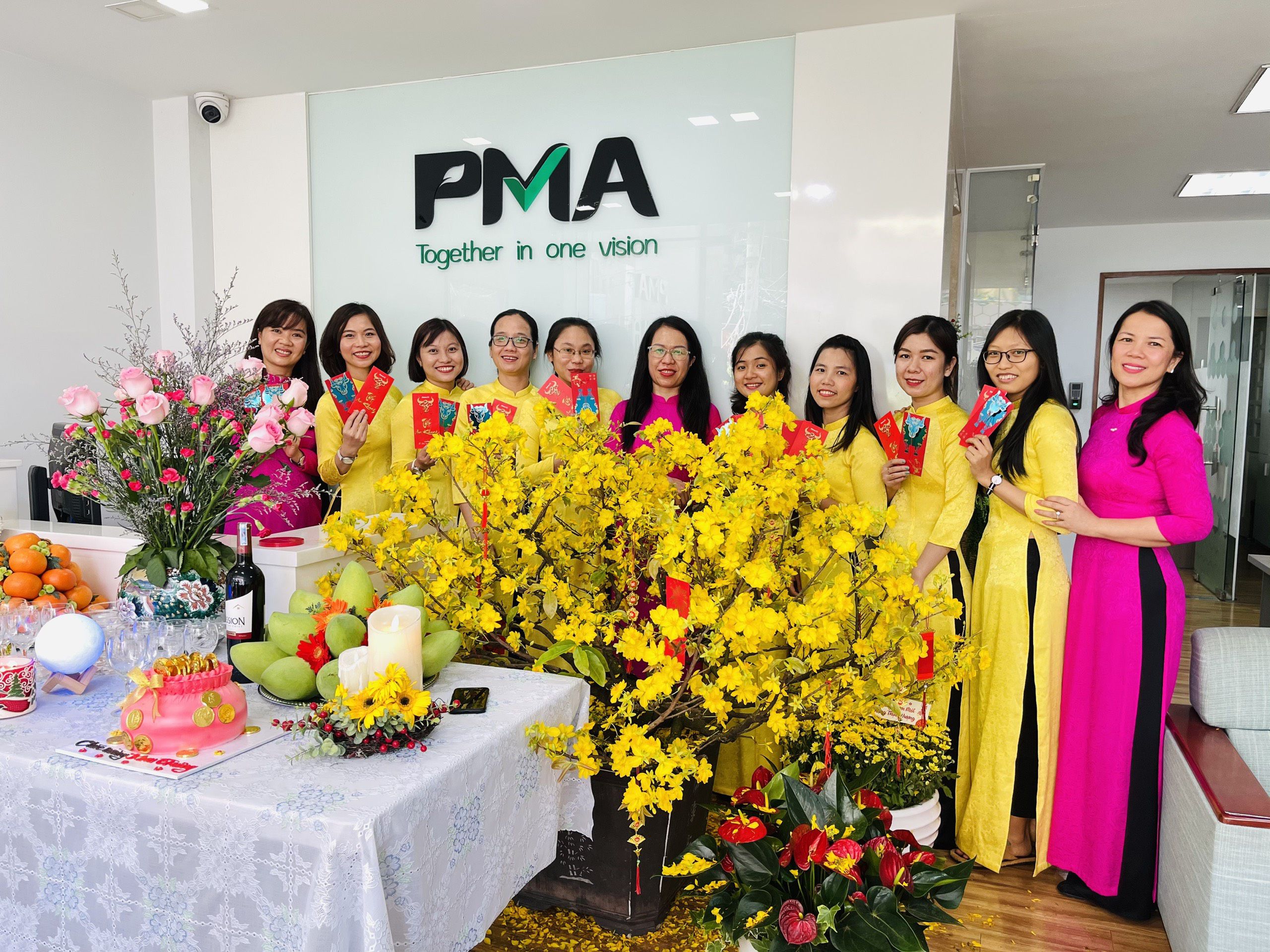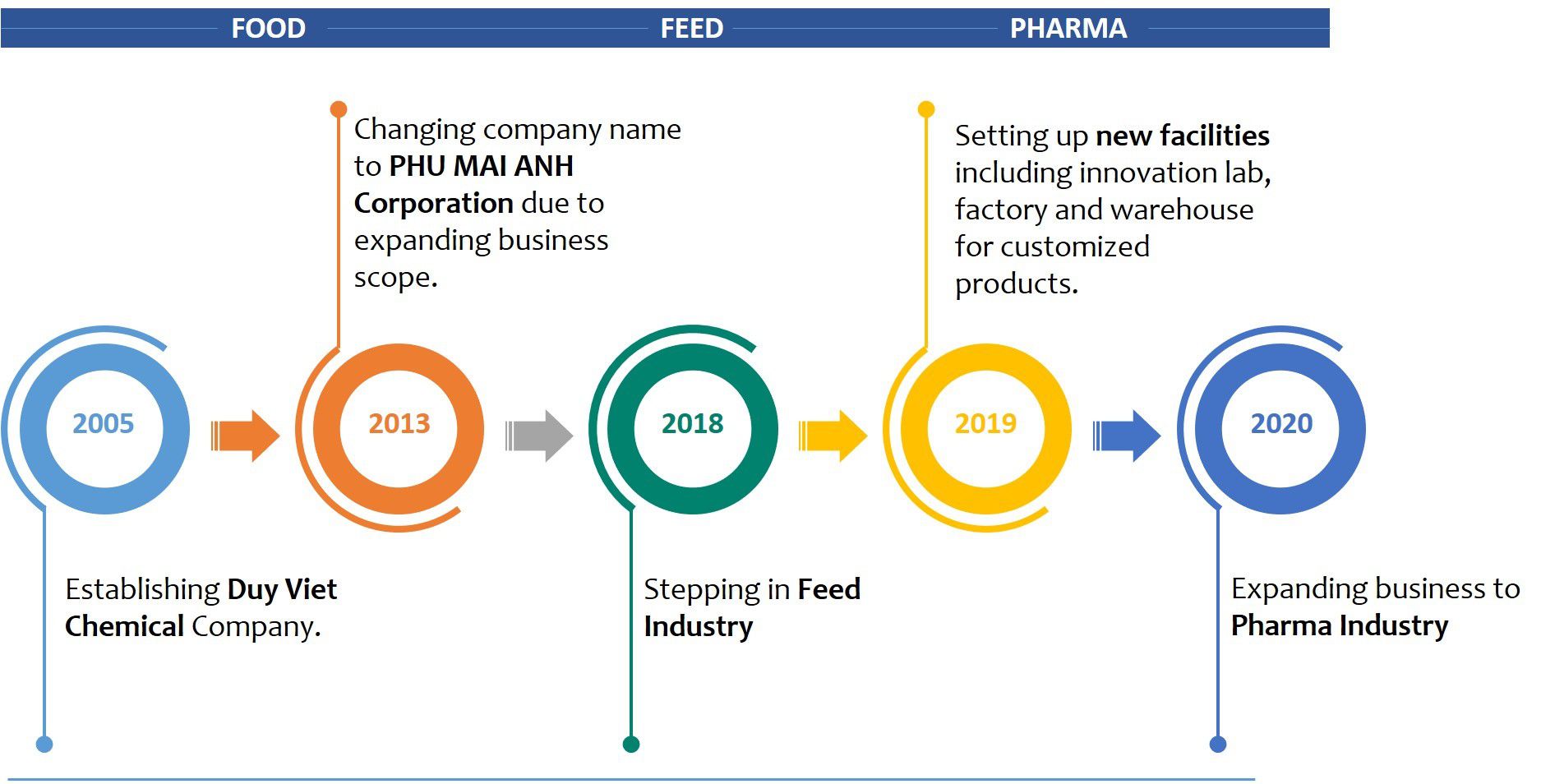 PMA people have dedicated themselves mostly to satisfy everyday needs of the industry. Together with our suppliers, we are happy to provide the best quality products to the market and maximize our client's profits. In collaboration with professional experts and scientists around the globe, we have been investigating new advanced products and services for our customers. We have also developed new formulations of additives in both the feed and food industries to address all challenges that local farmers are encountering. For sustainable development, we are interested in looking for phytogenic additives, as potential alternatives for artificial compounds, to build up a healthy life for both humans and livestock.